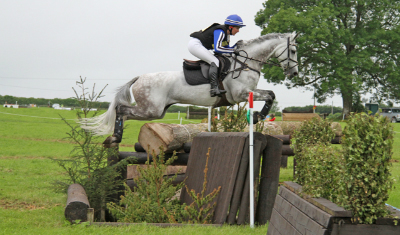 Sambuca F has been invited to do the ERM CIC3* at Barbury on the 9th and 10th of July. Very excited to be able to take part in this new series.
Read more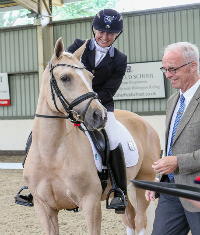 Orchid's Saveria (Blondie) qualified at Wellington for the 4 year old young dressage pony final at Hartpury on 10th July. We are pleased for the Campbell family who own Blondie and fingers crossed for the final.
Read more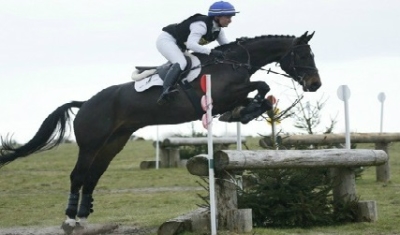 5 year old Rupert did his first Pre Novice (training level) at Larkhill yesterday. He was such a pro all day, 30 dressage, one unlucky rail in the show jumping and a super clear cross country left him in 3rd …
Read more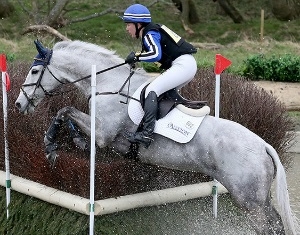 Finn put in a spectacular performance to finish 2nd at Burgham. He jumped one of very few clear show jumping rounds and was one of only three horses to get the time cross country. He is a LEGEND!!
Read more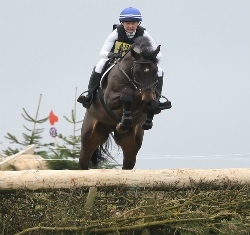 Rupert (G) has positive first BE outing. He was a bit green in the dressage but scored a 28 and jumped a lovely double clear. He goes to Larkhill next to compete in the Pre Novice.
Read more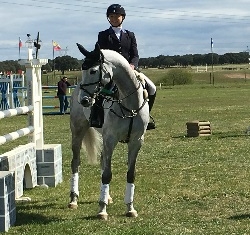 Sambuca F has a great come back winning the CCI2* in Barroca, Portugal. She led from start to finish and we are all looking forward to the year ahead with this lovely mare.
Read more
Tiana with her "3 shades" of grey are heading for Portugal at the end of this month for an early start to the 2016 season. From left to right: Ringwood Magister, Aloha and Sambuca F.
Read more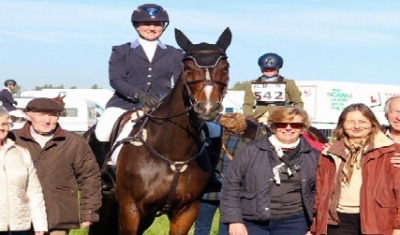 Cavalier Crystal finishes her 5 year old season at Osberton young horse final. She finishes in the top 30 of the best 5 year olds in the country. Such an achievement for this lovely young horse owned by Dr Liz …
Read more