WELCOME TO THE OFFICIAL WEBSITE OF TIANA COUDRAY EVENTING
Welcome to my website. It provides you with an insight into everyday life at Day House Farm for all of us at Team Coudray, including meeting the horses, as well as keeping you updated on all the latest news and results.
I am always looking for new horses, owners, supporters and sponsors. If you are interested in joining Team Coudray and participating in any way please do not hesitate to contact me.
For more detailed updates please sign up to the newsletter which will be automatically emailed to you. To sign up please click onto the link on this page.
Latest news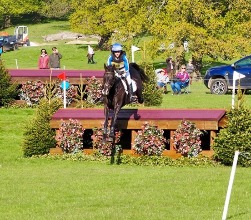 Diana Chappell and Jatial Ltd's Cancaras...
Read More
SPONSORS