Author: Emily Daily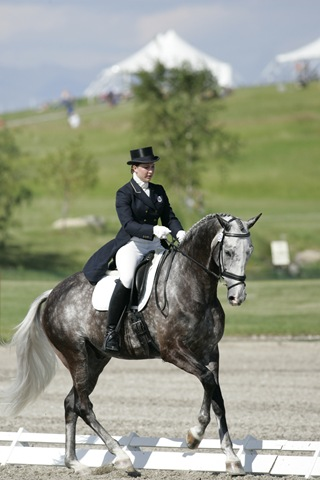 With a fantastic score of 46.2, Tiana Coudray, partnering with the stunning Ringwood Magister, currently sits in 6th place (out of 107 starters) at this year's Boekelo CCI3*. Tiana was one of four riders chosen by the USEF to make the trek to this prestigious Dutch event, and was one of the farthest travelling competitors, originally hailing from California. British-based Aimee Chambers is the second highest American rider, in 21st place with After Eight. Sinead Halpin and Manoir de Carneville are in 39th (55.4), Will Faudree and Andromaque are in 51st (57.0), and Doug Payne and Running Order are in 76th place (62.6).
(Left: Tiana Coudray & Ringwood Magister competing at Rebecca Farm CIC3* earlier this summer. Emily Daily photo.)
The U.S. crew is also currently in 3rd in the Nation Standings!
Helpful links: